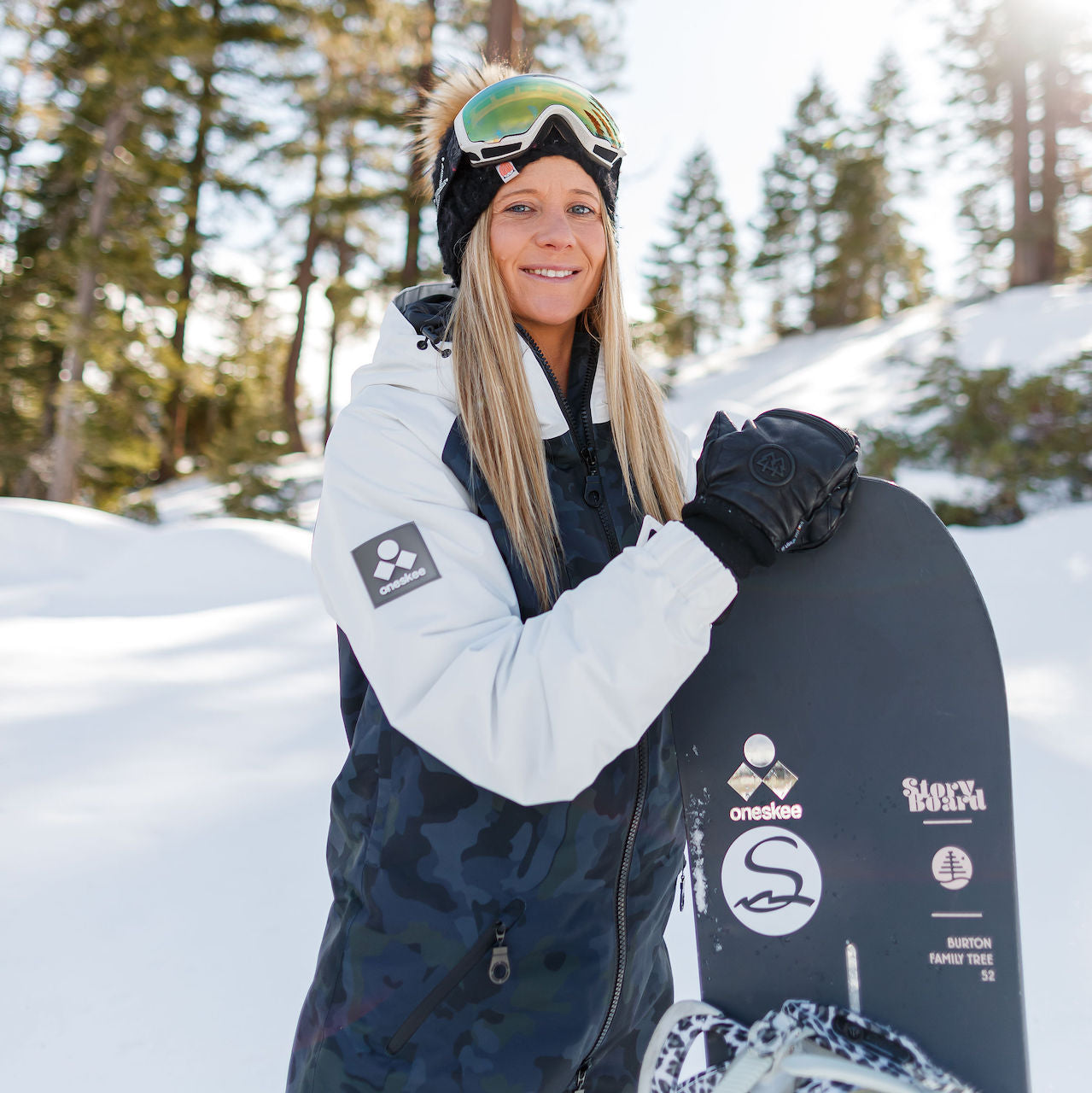 Queen of the halfpipe and Oneskee ambassador, Hannah has been at the forefront of women's snowboarding for two decades and is without a doubt one of the biggest names in the sport. Hannah gained global recognition at the 2006 Olympic Games in Turin, when as a 19 year old she blew the competition away to claim halfpipe glory.
She boasts a decorated career that also includes two other appearances at the Olympic Games, yielding a Silver medal to keep the Gold from Turin company, as well as seven X Games medals and six World Cup victories.
With Oneskee co-founded by two brothers, we're very much a family business and we were delighted to welcome Hannah into the fold in 2019. The youngest of five siblings, Hannah is a family girl herself with two of her four brothers having also represented the US at snowboarding (Abe and Elijah), and her eldest brother (Amen) acting as agent for all of them. Ironically their parents were keen skiers and were converted to snowboarding by their children, which ended up being a pretty good decision.
Here's what Hannah had to say about joining the team;

"I couldn't be happier to be a part of the Oneskee Team! They make hands down the comfiest gear I've ever ridden in & I love their fresh styles!"
Hannah also has a passion for helping others and does a lot of charity work, which is something that is incredibly important to us as a brand as well. In 2008 she founded Hannah's Gold, a charity helping to support the village of Kirindon in Kenya through building schools, digging fresh water wells, and providing water filtration. Hannah is also a global ambassador for the Special Olympics, a great organisation who are tackling the inactivity, stigma, isolation, and injustice that people with intellectual disabilities face through sport.

The 2020/21 season will see Hannah stamp her own style and authority on Oneskee for the very first time, with the introduction of two Limited Edition 'HT Signature Series' Mark V suits. We were delighted to collaborate with Hannah on this release and be able to take inspiration and experience from her 25 years on the snow.