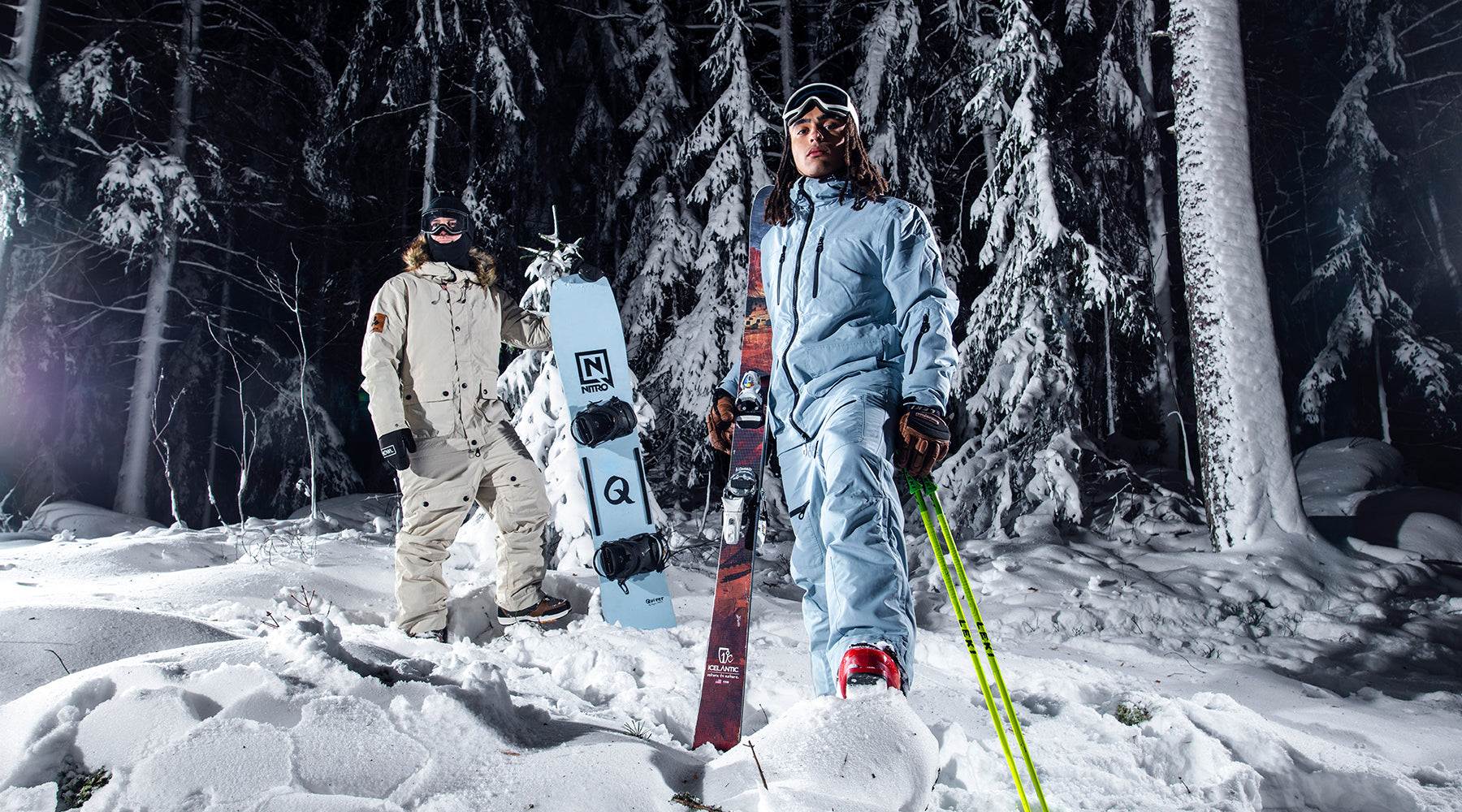 On
Which Oneskee Suit is Best for Me?
Are you a skier, snowboarder, snowmobiler or just enjoy a Winter walk?
Are you a beginner, intermediate or expert?
Do you like freestyle, piste, backcountry or a bit of everything?
There's no exact science to what gear you should be wearing for any combination of the above. Ultimately it's up to you, and it can be as simple as what you like the look of or how much you are willing to spend.
We look at this way - we have Olympic athletes and complete beginners wearing the exact same suits, and this can be said for both the cheapest and the most expensive styles we offer. The good thing about our suits is that they are pretty versatile across the board, and they are all designed with a wide range of mountain activities in mind.
So what should you be looking at beyond colours, patterns, and price tag when making your decision?
There are a couple of key things for you to consider and look out for when choosing the right suit for you from our range;
1) Have you checked out our Acclimate™ suits? Our design protected ​​Acclimate™ technology is a simple single zip around the waist, which allows you to take the bottom of your one piece suit off and turn it into an independent jacket. The trousers can't be used on their own, but it does allow you to have a one piece suit as well as a jacket that you can wear for any other activity or to simply keep warm and stay stylish in the colder months. This isn't necessarily more beneficial for a skier, snowboarder, expert or beginner etc., but it does give you added value, and Acclimate™ features in all of our kids snow suits.
2) All of our suits are designed to keep you warm and dry in pretty much all 'normal' conditions you'd get in any ski resort around the world. But for some people who are maybe doing more extreme activities, then this might be important to you - waterproof and breathability ratings. Below is a simple breakdown of how these vary from style to style:
Original Pro - 10k/10k
Original Pro X - 15k/15k
Mark V Shell - 15k/15k
Kids - 20k/20k or 10k/10k *check individual product descriptions to confirm.
Mark VI - 20k/20k
Acclimate - 20k/20k
Mark VII - 25k/25k
Some people don't even know what this means and don't care, which isn't a problem. But you can be confident that if you're doing normal skiing/snowboarding, then it doesn't really matter too much so don't worry if it's not your thing getting too deep into the tech.
3) Insulation. Our suits do vary in terms of their weight and padding, from more lightweight to more padded heavier suits. All of our suits regulate your temperature and have good ventilation systems though, so this is more a preference of how warm you want to be in cold temperatures and whether or not you prefer the bulkier feel/fit. Our 'puffer' style suits are the most padded/insulated suits we do, and the Mark V Shell is the only single layer shell suit currently in our range. This was designed with the backcountry in mind, but is also a great all mountain solution for those not wanting any insulation in their outerwear.
So whatever level you're at, whether your off-piste skiing or ripping it up on your board in the park, going away for a season of heliskiing or simply spending your first week in the mountains in ski school (and mainly at après) - we've got something for you.