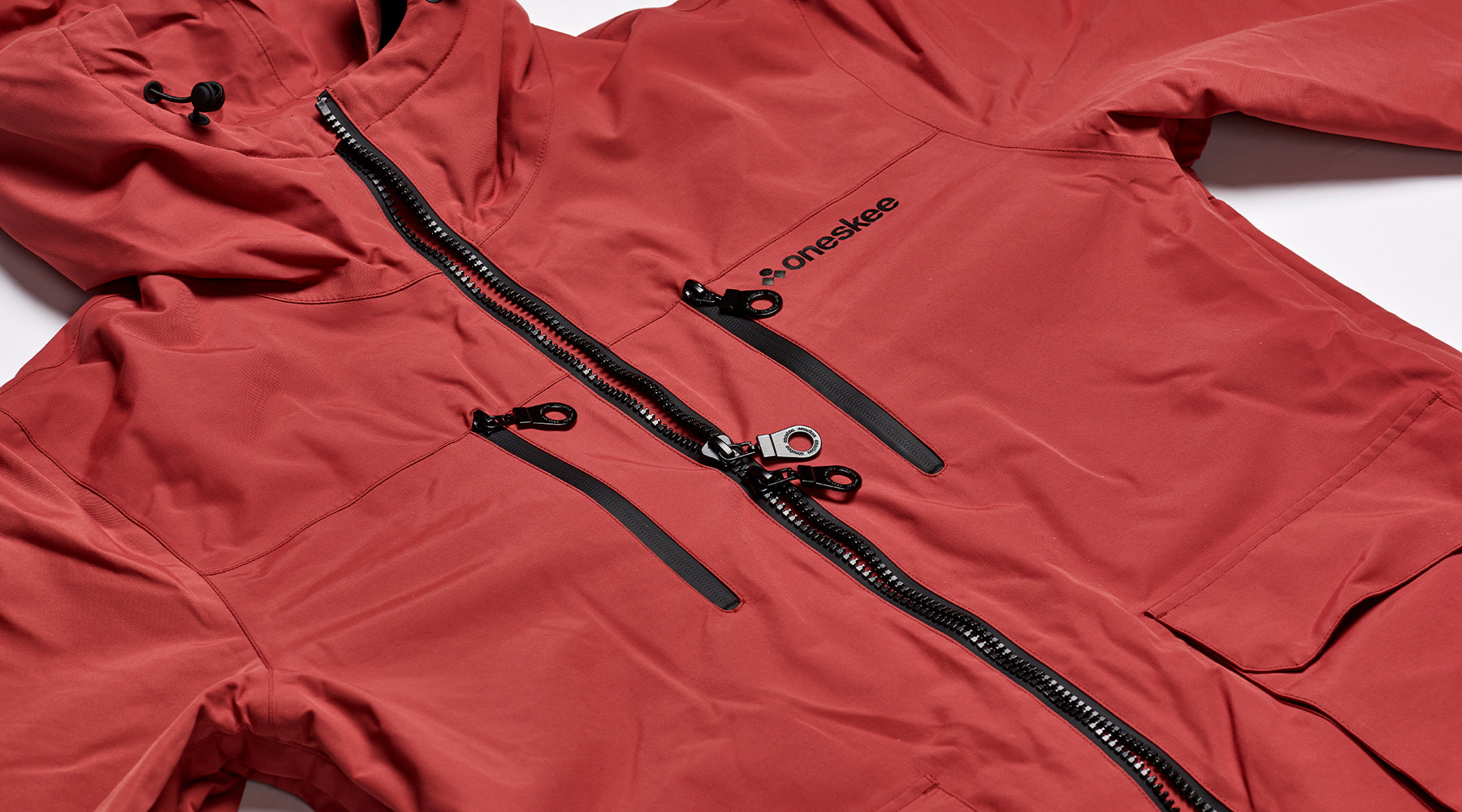 On
What Are The Benefits of a One Piece Snow Suit?
If you've never thought about wearing a one piece, or have wondered why someone would? Then maybe the below will give you the answers and open your mind up to the wonders one piece wearers get to experience.
Let's start with the most obvious one, no snow up your back or down your pants! Come on, this is a huge win for the onesie. If you're a snowboarder you have to get down to do your bindings every two seconds…snow down your pants. If you're a beginner you will spend 90% of your time falling down the mountain (sorry it's true)…snow everywhere. If you like the backcountry or deep powder…prepare to get wet. It can get cold on the hill, and you can avoid all of this discomfort by simply wearing a one piece.
They are much warmer, it's indisputable. For starters you don't have that gap that can appear around your waist, where pants meet jacket. If this lifts up it exposes you to all the elements - wind, rain, snow you name it. But it's not even that, if you're careful and have a snow skirt or bib pants on you can kind of stop this happening I suppose. BUT, a one piece is still warmer. Regardless of making sure there's no gaps anywhere, your body warmth is still separated and cut off from each other. In a one piece suit though, all of your body heat collects in a single compartment, keeping you nice and cosy on the mountain whatever the weather.
And if you think you'll be too warm, then think again. Our suits are all of a high quality, and use breathable fabrics fit for lots of action on the mountains. They also have plenty of vents, a two way main zipper, and internal braces which allow you to air out on those bluebird days.
A snowsuit is much more comfortable. Again, this one is tough to argue with. When you go skiing or snowboarding, you'll have underwear on, most likely thermals, and maybe a t-shirt with a mid-layer or hoodie lets say. Add on top of these trousers and a jacket, and you've got a whole lot going on around your midriff all day. Things fall down, things get loose, you might have toggles, elastic, belts, all making things unnecessarily uncomfortable when you're trying to move around and be active on the slopes. Enter the one piece - all that stuff around the waist has gone, nothing, just freedom and comfort.
Value. Some people might look at certain one pieces and think they are expensive. But generally speaking, if you compare like for like quality from brand to brand, it will pretty much always work out cheaper to buy a one piece over a jacket and pant set. And if your problem with this is that you want your ski or snowboard jacket to become your everyday Winter jacket as well, then check out our range of Acclimate™ suits which will give you both a one piece suit and your high quality Winter jacket as well.
We could go on, but if that's not enough to convince you that a one piece is the way forward, then maybe it's just not for you. Maybe you're better off being cold, wet and uncomfortable instead! 😉