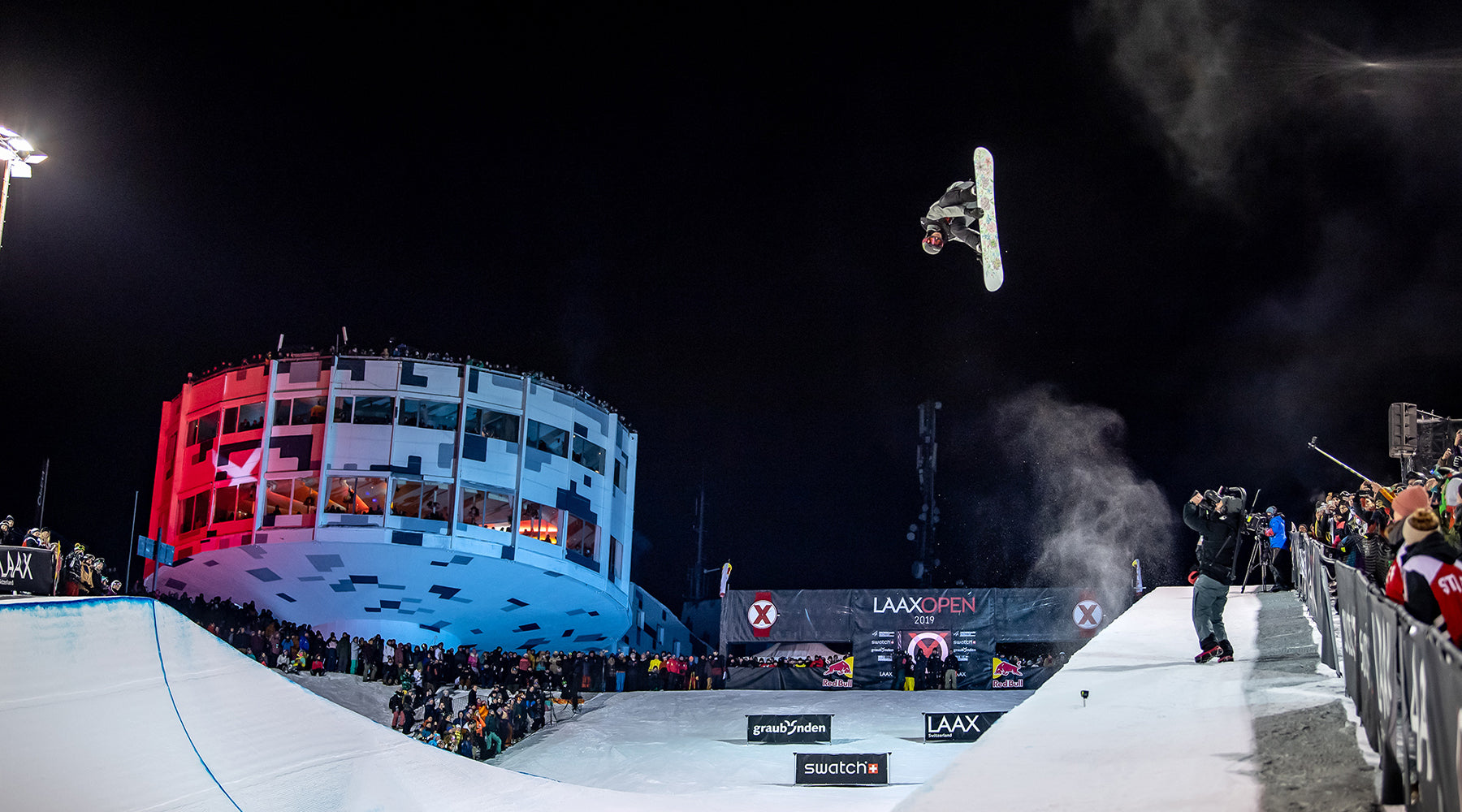 On
Oneskee represented at LAAX OPEN 2023
The Laax Open is Europe's most prestigious snowboarding competition, and is one of the most anticipated snow sports events in the world.
The best snowboarders on the planet have been descending on the Swiss Alps to compete at Laax for over three decades. And now for the first time, it's opened its doors to freeskiers as well, to make one of the greatest events on snow even bigger.
Some 300 of the best snow sports athletes from all over the world, competed this past weekend in the 2023 edition of the Laax Open.
Amongst them, were two of our very own Oneskee athletes - Swiss snowboarding legend Nicolas Huber and his young compatriot Bianca Gisler.
It never gets old seeing the brand represented on the biggest stage, and we were super proud as always to have these two top riders donning the one piece in true style.
Bianca might still be a teenager, but she's already represented her country at the 2022 Winter Olympics so is no stranger to these big events. The end of 2022 was plagued with injury for Bianca, but she still threw down a really solid performance at Laax in the Women's Slopestyle event. A great start to 2023, with Bianca ready to put her injury woes behind her and have a big end to the season.
Nicolas is a double Olympian, and was also competing in Slopestyle. Nicolas qualified for the final, and went head-to-head with 11 of the other best snowboarders in the world for the Laax Open title on Sunday. Nicolas ended up recording an 8th placed finish, a really strong showing as always from a guy who never leaves anything out on the hill.
A big congratulations to all the athletes who finished up on the podium this weekend:
Women's Snowboard Slopestyle Top 3;
Zoe Sadowski Synnott (New Zealand)

Mia Brookes (Great Britain)

Anna Gasser (Austria)
Men's Snowboard Slopestyle Top 3;
Marcus Kleveland (Norway)

Dusty Henrickson (USA)

Sven Thorgren (Sweden)
Women's Snowboard Halfpipe Top 3;
Mitsuki Ono (Japan)

Wu Shaotong (China)

Maddie Mastro (USA)
Men's Snowboard Halfpipe Top 3;
Ruka Hirano (Japan)

Scotty James (Australia)

Yuto Totsuka (Japan)
Women's Freeski Slopestyle Top 3;
Johanne Killi (Norway)

Sarah Hoefflin (Switzerland)

Tess Ledeux (France)
Men's Freeski Slopestyle Top 3;
Andre Ragettli (Switzerland)

Alexander Hall (USA)

Birk Ruud (Norway)
If you want to shop the looks Nicolas and Bianca were rocking in Laax, you can below:
Nicolas - https://www.oneskee.com/mens-blue-acclimate-snow-suit/13905241.html
Bianca - https://www.oneskee.com/mens-blue-varsity-acclimate-snow-suit/13905091.html