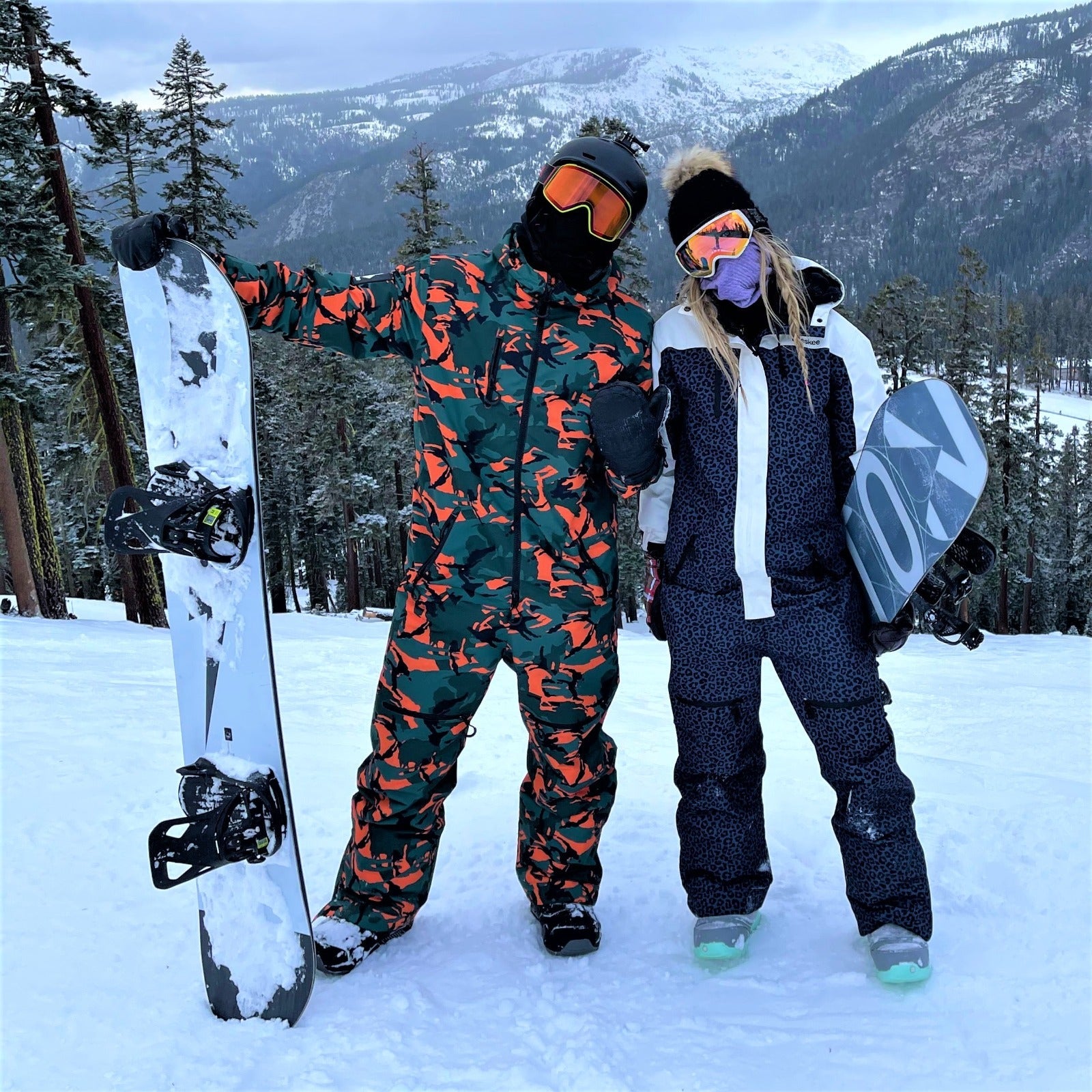 On
Hannah Teter teaches YouTube star how to snowboard
What happens when you get an Olympic Champion snowboarder to give a YouTube star with 10.7 million subscribers his first ever snowboard lesson? We thought we'd make it happen and see for ourselves.
Jesse Wellens was the original YouTube prankster who's popularity grew when his prank videos started going viral on the now incredibly popular video platform. When Jesse started posting videos in 2007 of him doing some pretty hilarious pranks on his girlfriend at the time, I'm sure he wasn't thinking he'd go on to clock up over 5 billion views on the platform…but he's done exactly that!
Although this mischievous side is still obvious to see in Jesse's personality when he posts content on YouTube or to his 1.8 million Instagram followers, he's much more than just a YouTube prankster. Jesse is a very talented content creator and producer who now focuses more on very well produced short 'films' or vlogs, although he's definitely never lost the knack of being able to create a viral video now and then. He's also more than dipped his toe in the world of music video production, creating several videos for none other than Snoop Dogg, yes, Uncle Snoop, Snoop Doggy Dog, Snoop Lion, that one!
So when the opportunity of hooking up Oneskee brand ambassador and Olympic Gold medalist Hannah Teter with Jesse to show him the ropes, create some cool content and just have some fun, it was one not to be missed. Jesse is an experienced skateboarder but a pretty in-experienced snowboarder, well, he's never been before - but what better way to learn than from a three-time Olympian who's picked up Gold and Silver medals along with seven X Games medals, I mean that's not your regular local snowboard instructor is it?
That might have been pretty intimidating for most people, particularly when your instructor turns up on the mountain wearing her Olympic Gold medal (yes this did actually happen, watch the video…), but Jesse and Hannah were quickly bouncing off each other and Jesse was cruising around the Sierra At Tahoe resort in no time.
As well as the whole crew repping Oneskee's and looking fire, they were also testing out the new Insta360 camera and putting it through its paces - it's fair to say this camera is perfect for getting some pretty crazy shots and can easily fit in your pocket, you can again see for yourself in Jesse's latest YouTube video.
WATCH THE FULL VIDEO HERE: https://www.youtube.com/watch?v=7GXUxx_lkPA