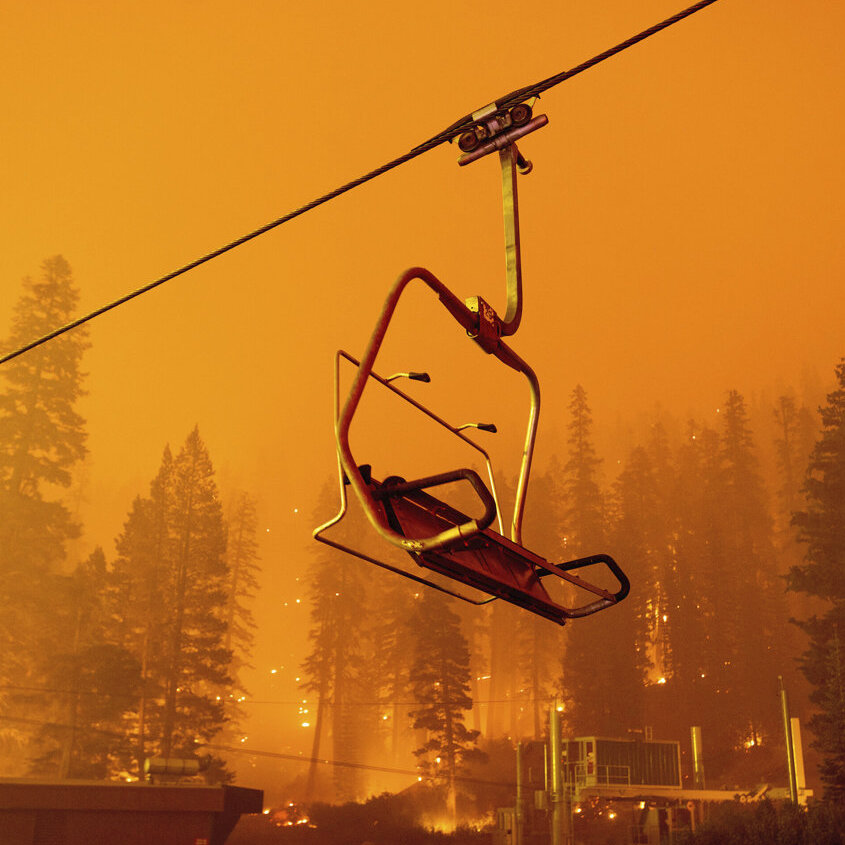 On
California's Caldor Fire reaches Sierra-at-Tahoe ski resort
The devastating Caldor fire in the US state of California has now reached the popular Lake Tahoe ski resort of Sierra-at-Tahoe. Many of the 22,000 residents of the South Lake Tahoe area have now had to evacuate, including Olympic Champion and Oneskee ambassador Hannah Teter.
The Caldor fire has already burned more than 191,000 acres, with 84% of the fire still out of control. Sierra-at-Tahoe staff are doing everything in their power to protect the 2,000 acre ski resort at the centre of the Lake Tahoe community, including using snow making canons to help diffuse the blazing fire. More than 3,500 firefighters have been deployed to combat the blaze, which started in California on the 14th August - they have even been using the dormant ski lifts to travel up the mountain more easily to fight the fire.
The blaze in the Lake Tahoe area is one of 15 large fires currently burning in California, which in over two weeks has now destroyed more than 600 structures and more than 33,500 are still under threat from the fire. Testing conditions are making it difficult to contain, however the brave efforts from firefighters have managed to save the Sierra-at-Tahoe ski resort from major damage.
Climate change is forever increasing the risk of the sort of hot, dry weather conditions that are likely to fuel more devastating wildfires. The world has already warmed by about 1.2C since the industrial era began and temperatures will keep rising unless governments around the world make steep cuts to emissions.
Our thoughts go out to all those being affected by the ongoing fires in California.