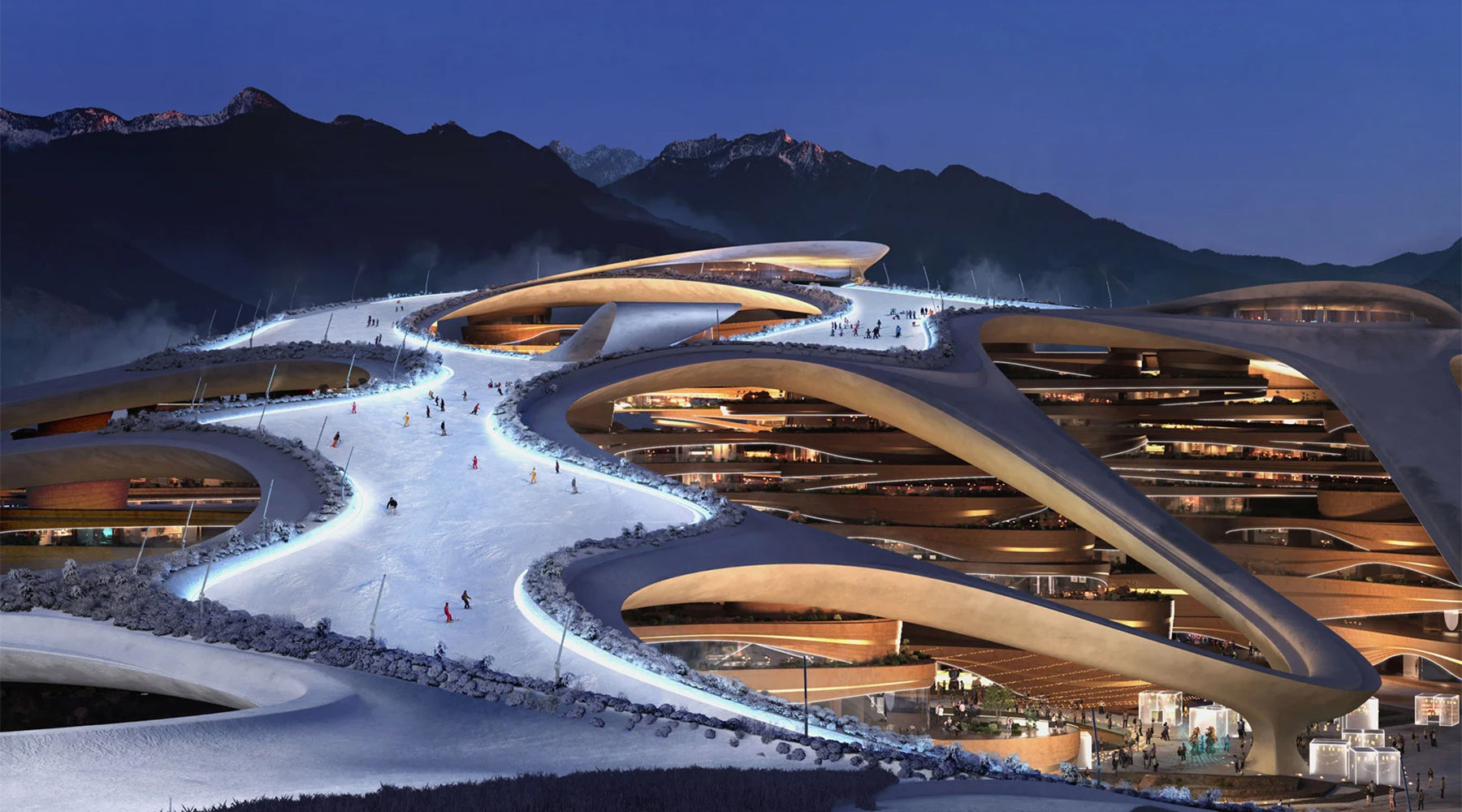 On
A futuristic ski resort in the desert? What is TROJENA and is it real?
TROJENA is part of NEOM. What is NEOM? NEOM 'is a vision of what a new future might look like'. Now I'm guessing from this that unless you've done your own research already, you still have no idea what TROJENA or NEOM actually is. We'll do our best to explain this clearly, but it's not going to be easy…
In simple terms, NEOM is a destination. Well actually, NEOM will be a destination as it doesn't really exist yet. This all make sense? Didn't think so.
NEOM is going to be in Saudi Arabia, and TROJENA will be a mountain destination for year-round skiing, snowboarding and other adventure sports. On face value this may all sound a little far fetched and futuristic, but the reality is that the people behind it aim to have it completed and functioning by 2026.
Mohammed bin Salman Al Saud, is a Saudi Arabian politician who is the crown prince, deputy prime minister, and minister of defence for Saudi Arabia. He's also the Chairman of the NEOM Company Board of Directors and the man behind this project. In his words;
"TROJENA will redefine mountain tourism for the world by creating a place based on the principles of ecotourism, highlighting our efforts to preserve nature and enhance the community's quality of life, which is aligned with the goals of the Kingdom's Vision 2030. It also confirms our commitment to be part of the global effort to protect the environment. TROJENA will be an important addition to tourism in the region, a unique example of how Saudi Arabia is creating destinations based on its geographical and environmental diversity. This forward-looking vision will ensure that mountain tourism will be another revenue stream to support the Kingdom's economic diversification while still preserving its natural resources for future generations."
The actual 'winter season' for skiing and snowboarding will still be very similar to what we are used to in most parts of the Northern Hemisphere, from December to March. And it has even recently been announced by Saudi Arabia that they have won a bid to host the 2029 Asian Winter Games at their $500bn (£440bn) flagship NEOM project.
There has been a lot of controversy surrounding Saudi Arabia in recent times. And through some big investments in sport, including the very controversial LIV golf tour and now this, they are making some considerable noise and don't look like stopping.
We recently did a blog about skiing on the moon, and maybe that doesn't seem so out there now we have a Winter Games planned in a desert at a megacity resort that doesn't even exist yet!