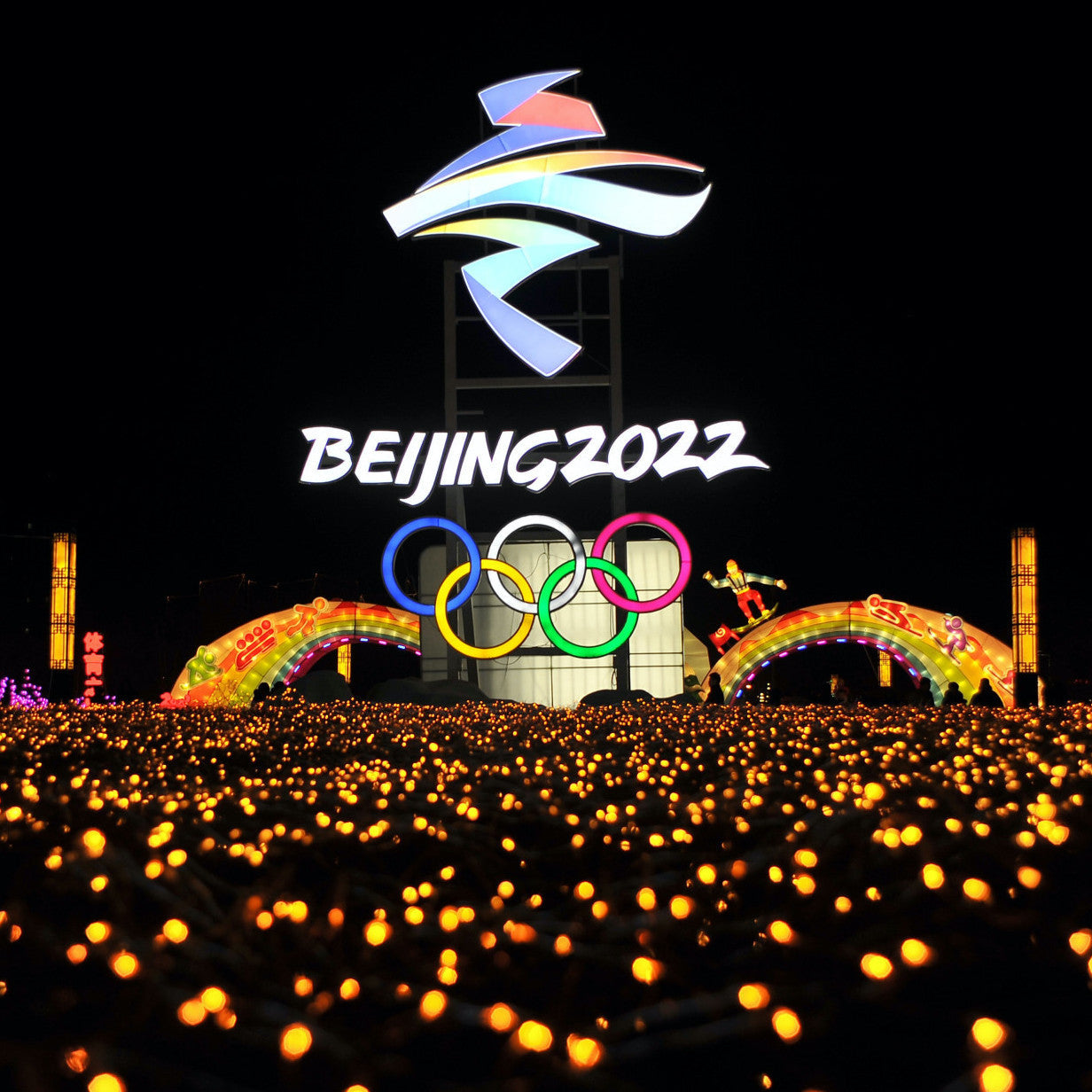 On
6 Months to go until the Beijing 2022 Winter Olympics...
With the Summer Olympic Games currently ongoing in the Japanese capital city of Tokyo, it's really got us excited and looking forward to the next edition of the Winter Games.
The 2022 Winter Olympics will kick off in exactly 6 months time, on the 4th February 2022 in the Chinese capital of Beijing. It will be East Asia's second consecutive hosting of the Winter Olympics, with the previous Games being held in PyeongChang (South Korea), which will only add to the continent's growing love affair with snow sports. It will be China's first hosting of the Winter Olympics, after previously hosting the Summer Games in 2008, and it will also make Beijing the first city ever to host both the Winter and Summer Olympics.
Beijing will play host to 109 events across 7 sports (15 disciplines), in an action packed couple of weeks early next year. Those events include, Biathlon, Bobsledding, Curling, Ice Hockey, Luge, Skating and of course Skiing. Skiing is then divided up and classified into 6 different disciplines, these are; Alpine skiing, Cross-country skiing, Freestyle skiing, Nordic combined, Ski jumping and of course snowboarding (although I'm not sure the snowboarding fraternity will be happy being under the 'skiing' umbrella!!).
2,922 athletes competed in PyeongChang in 2018, across 102 events - making it the first Winter Olympics to surpass 100 medal events. Of the six new events in PyeongChang was men's and women's big air snowboarding, which we were delighted to see. Norway topped the medal table with a total of 39 medals, including 14 golds. Germany, Canada and the United States made up the rest of the top four performing nations. Norway's impressive medal haul was a new record for the most medals won at a single Winter Olympics, with the previous record held by the US when they went home with 37 medals from Vancouver in 2010.
We're hoping to see Oneskee ambassador Nicolas Huber have success for Switzerland next year in Beijing, after competing in his first Games in snowboarding big air and slopestyle in PyeongChang. He's on track for a second appearance at the Winter Olympics and we'll be watching his journey closely this season and cheering him on.
We also have other Olympic hopefuls in the shape of members of the Team GB freestyle mogul skiing team. They have a great chance of qualification and although it's maybe not one of the headline events for many people, if you get a chance to watch these guys on the moguls then you definitely should not miss it!
Another Oneskee ambassador to keep an eye on is Mia Clerc, who in PyeongChang became the first female athlete to represent Madagascar at the Winter Olympics...and to top it off she was chosen to be the flag bearer for her country at the opening ceremony. Mia suffered a serious injury last season, but we know she will be back strong and aiming to make her second appearance at the Winter Olympics in Beijing.
We couldn't write a blog about the Olympics and not finish off by giving a shout out to our very own Olympic Champion Hannah Teter. Hannah's three appearances at the Games have yielded her a gold and silver medal in the halfpipe snowboarding, with her victory coming at only 19 years old in Turin in 2006.
So, whilst we continue to enjoy the amazing moments and stories the Olympic Games in Tokyo continues to produce, as every Games seems to - put the 4th of February in your diaries and make sure you don't miss more incredible moments that WILL be created in Beijing next year.